From Cloud Adoption Framework to Durable Cloud Adoption Framework : the GreenOps methodology
A few days ago, we announced the GreenOps. Designed by our Expertime teams, this new methodology aims to reduce the environmental impact of Cloud Architectures by bringing a framework and tools for a more durable exploitation. 
Once understood the principles of the GreenOps, the first obvious question is about the link between such framework and other methodological frameworks dedicated to Cloud Transformation which are already referenced on the market.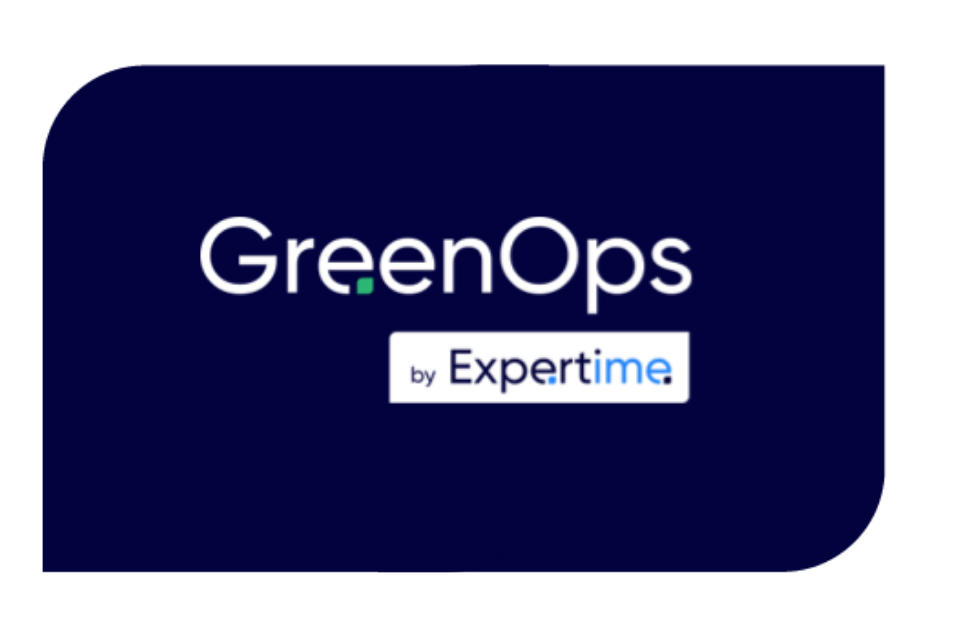 What would be the integration with the

Cloud Adoption Framework (CAF) ?

As an expert partner of Microsoft solutions, what would be the integration with the « Cloud Adoption Framework » (CAF)? 

A quick reminder about the CAF: this framework brings together the principles, tools, best practices, and all the documentation allowing you to approach the cloud in the best possible conditions. 

What is the purpose of the CAF?: the CAF enables organizations to best align the use of the cloud with their business strategy.

It offers some warranties about cloud projects success with a projection, from the early beginnings of conception and deployment, of  a future-proof industrial use of the cloud which respects all best practices. 

Indeed, after 10 years of supporting its customers on the Azure Cloud, Expertime has observed that despite approaches like DevOps for operations and industrialization, or cost control of the Cloud like FinOps, the notion of sustainability and the environmental responsibility criteria of these frameworks, even combined, remain an unanswered question.

Also, because of the climate challenge emergency which becomes more and more concrete in our everyday life, it is essential for us to provide solutions to companies for enabling their capability to achieve their objectives of transformation and innovation while becoming aware of the impact that the use of technologies can have on the environment, and by offering the possibility of  a better control.
The GreenOps alternative with the Durable Cloud Adoption Framework (DCAF)
Therefore, we are suggesting to adopt the Durable Cloud Adoption Framework (DCAF). 
The GreenOps Framework and its set of tools thus integrate the Microsoft Cloud Adoption Framework by bringing the missing theme of environmental impact that must be considered by customers for long-term sustainable and profitable cloud foundations.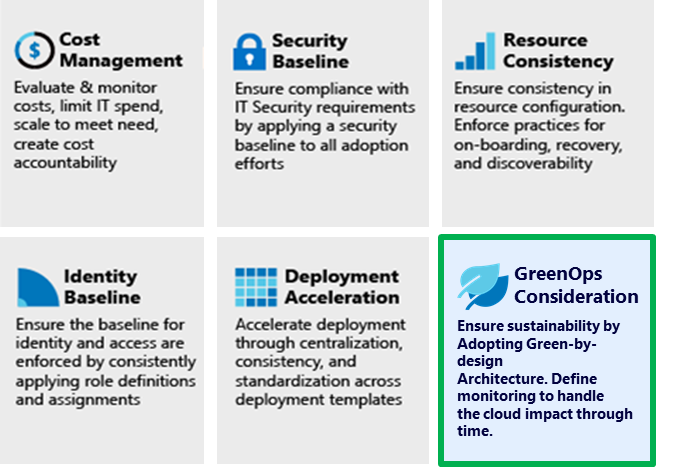 It is therefore our responsibility as partners to follow the path laid out by Microsoft through the Microsoft Cloud for Sustainability | Microsoft offer and also to reduce the impact through reasonable and fair use.
Discover our new GreenOps offer !